Humm.....where do I start. I guess let's talk about what this blog is going to be about, Birds, and my efforts to photograph them. For as long as I can remember, well, mostly any way, I have enjoyed birds. Watching them, photographing them, and learning about them. I was given by my Grandfather, a Leica Camera, with several lens. I still remember what seems like my first good photo, one of an Arctic Tern, in flight taken at Hunters Lodge Hot Springs. Ever since then, birds have played a big part of my life. Even when I was a PGA Professional Golfer, I was looking for Birdies!!
Now that I am semi retired, bird photography has taken on a new meaning for me. I find that I am pretty darn good at it, much to my own surprise! I credit about 80% due to an in depth knowledge of my subject, 10% to skill with the equipment and the balance to luck.
With all that said, I am going to use this format to display my photographic creations. I hope you enjoy them, and look forward to your comment, and even your criticism if it is helpful.
If you have not been following along on our previous blog, which was dedicated to our travels via Sailboat, from Seattle, up thru British Columbia Canada, and then down the west coast to our current home in La Paz, Mexico, here is the link. It has many of my bird photos from the past three years.
http://www.sailblogs.com/member/bigleftturn/
Much of my goals for my bird photography this year are about creating a much more dynamic group of images. I am looking for a way to bring the birds to life, with motion, back drops and true life moments that will set them apart from the ordinary.
And of course, I am always looking for new birds. Much like this Lazuli Bunting that I found in the salt marshes of San Carlos, Mexico, near Magdalena Bay.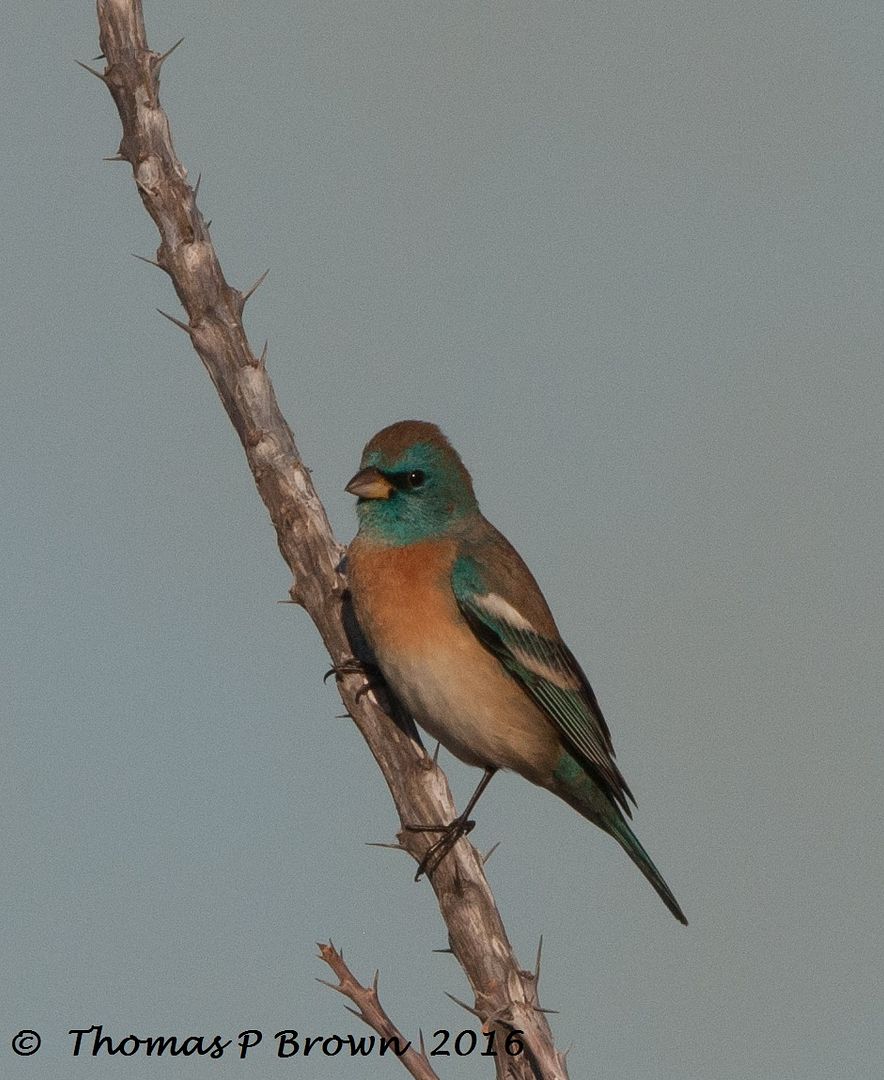 I have several drafts of stories, magazine articles that I will add excepts from, looking for comments from those of you that choose to follow along. Some of which are very species specific, and other pertain to birding adventures and technique. I will try to share some of the little secrets that have helped to make me successful ( OK, so maybe semi-successful) that you might be able to use in your birding efforts.
Well, I guess this is where I will wrap up the very first posting by The Bird Nerd...I hope you enjoy this one and many more to come.
Tom